Week 3 of Building Safety Month 2023 focuses on how to protect your home and your community from disaster. Read on to learn more about how building codes help to protect us against flooding, earthquakes and hurricanes. You'll also learn how to plan to help limit damage to buildings in your community.
One of the most cost-effective ways to safeguard our citizens and our communities against disasters is to adopt and follow hazard-resistant building codes. When adopted and enforced, building codes can save lives, save billions of dollars and protect property for generations to come.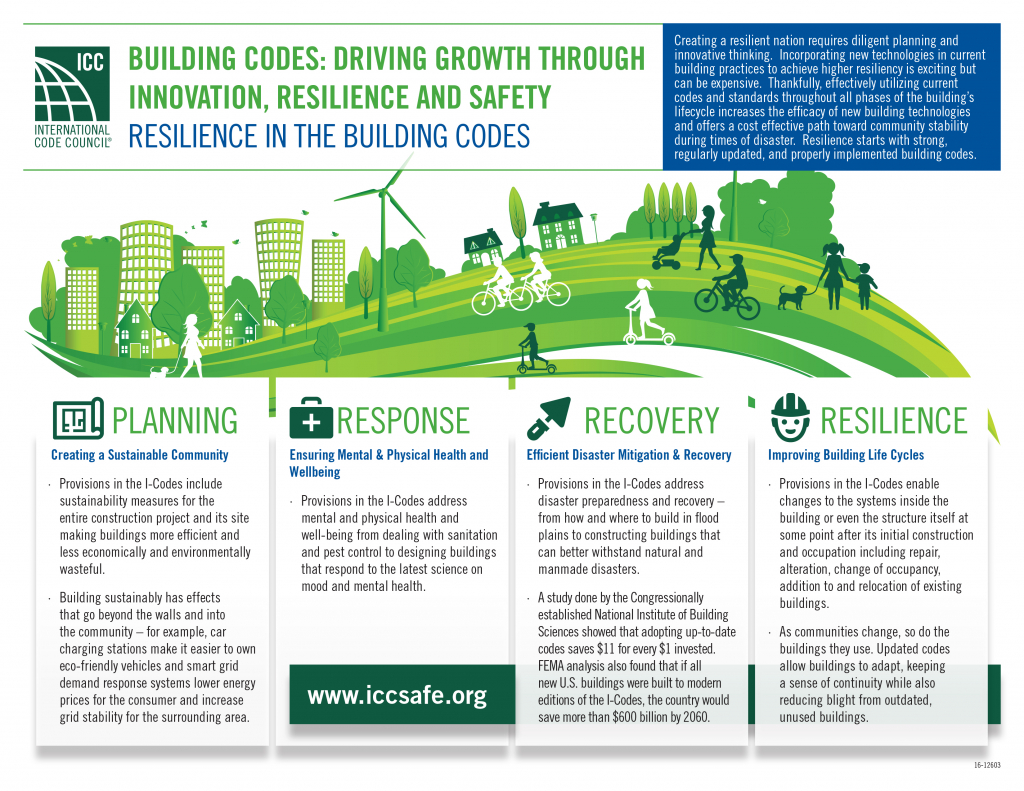 Disaster Preparedness
Having an evacuation and communication plan in place and an emergency supply kit on hand can help protect you and your loved ones.
Develop a family action plan and share with everyone in your family, so you will know where to go if an evacuation is called.
Review at least two exit routes from your home or neighborhood to a designated meeting place for your family.
Create a disaster supply kit that will allow you to remain in your home after a disaster or for use after evacuating to a safer location. Be sure the necessities in your kit are fresh and restored as necessary.
Stay tuned to radio and TV for official updates and critical lifesaving weather information. Remember, reception is usually best if placed near a window.